Location of Świdnica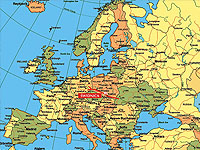 Świdnica is located in the south-west of Poland, in the Lower Silesia Voivodship, and borders directly with Czech Republic and Germany. It is a town of 22 sq. km, has a population of 60 thousand citizens and is located 53 km from Wrocław – the capital city of the region – as well as close to major towns in the Voivodship including: Wałbrzych (20 km), Jelenia Góra (63 km), Legnica (58 km), Dzierżoniów (18 km).
Świdnica is a town with over 800 years of history whose community has been shaped by people from different nations – and as a result representing different cultures, religions and customs.
It is being recognized as one of the most valuable towns in the Lower Silesia. The list of monuments includes over 1000 elements, with the Church of Peace entered in 2001 into the UNESCO World Cultural and Natural Heritage List as the biggest European temple of a wooden frame construction. Huge amount and rank of cultural events (particularly musical) enabled Świdnica to bear a name of significant cultural – entertainment centre.

Thanks to a tremendous activity of local government Świdnica has a strong economy, based on the town's ancient merchants' tradition, the strength of native enterprises and new investments of companies from Europe, the USA and Japan. Świdnica is an investor – friendly town and its modern monitoring system makes it also a safe town for citizens and tourists.

Świdnica is today a strong administrative – economical centre of the sub-Sudety region based on the industry, tourism and trading traditions.


Map and connection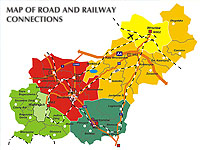 Świdnica is an important railway junction and road interchange. It is located on the intersection of important voivodship and national roads. The most important route running through the town is the national road No. 35 (Czech Republic – Świdnica – Wrocław).

Year 2011 will see the end of construction of the ring road of Świdnica as part of the national road No. 35 and road No. 382. In the same year a construction of the road corridor No. 3396D (joining Świdnica with the A4 motorway – a distance of ca. 27 km) is planned to be completed.